Quality first
19. October 2021
2022-05-24 10:47
Quality first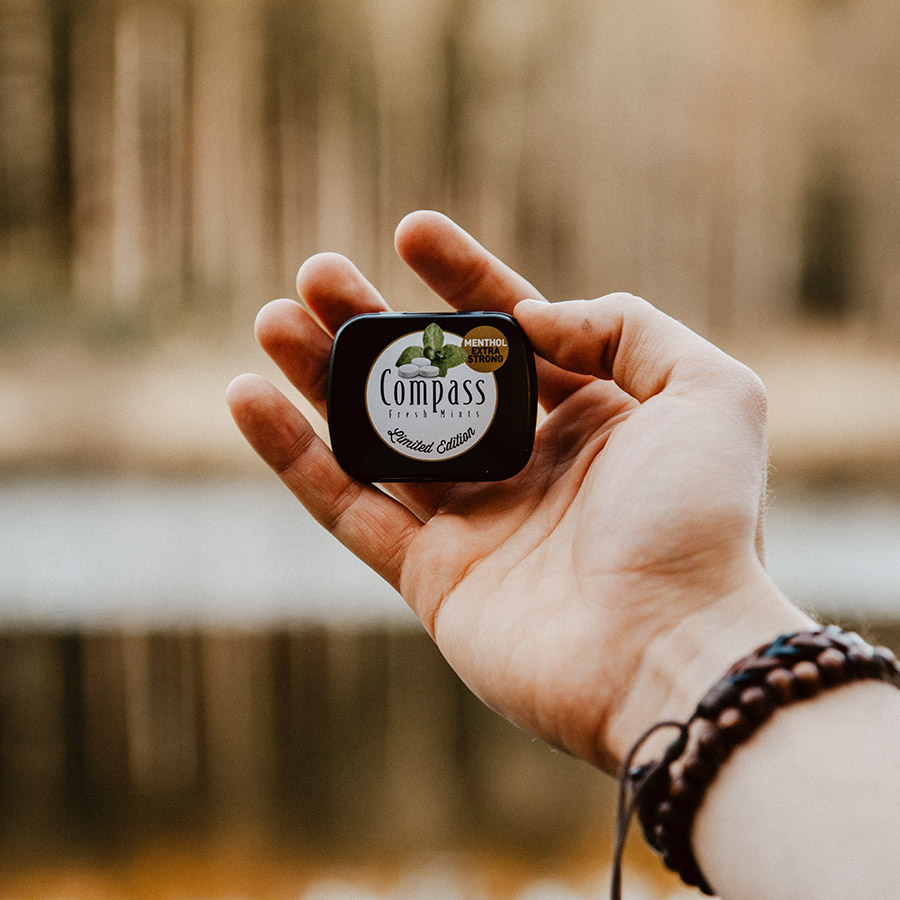 Quality first
At Powermints, we stand for high product quality. The pursuit of quality not only produces better products but is also the benchmark for everything we do within our company.
We focus on the health of the consumer and the legal conformity of the products. In addition, we guarantee the transparency of the value chain – from the raw material to the finished product.
Above all, we pay attention to a careful selection of raw materials and natural ingredients. In strict compliance with food laws and hygiene regulations, our products are made exclusively without genetically modified raw materials, without artificial colors and without added sugar.
Our Compass Mints breath freshening lozenges show some great properties:
sugar-free (with sweeteners)
aspartame free
acesulfame-K-free
gluten-free and lactose-free
100% natural essential oils
suitable for vegetarians
only 1 calorie per lozenge
Try your favorite variety right now and convince yourself of the quality of our products.