The "Berry-Brothers" in a box
24. September 2021
2022-05-24 10:49
The "Berry-Brothers" in a box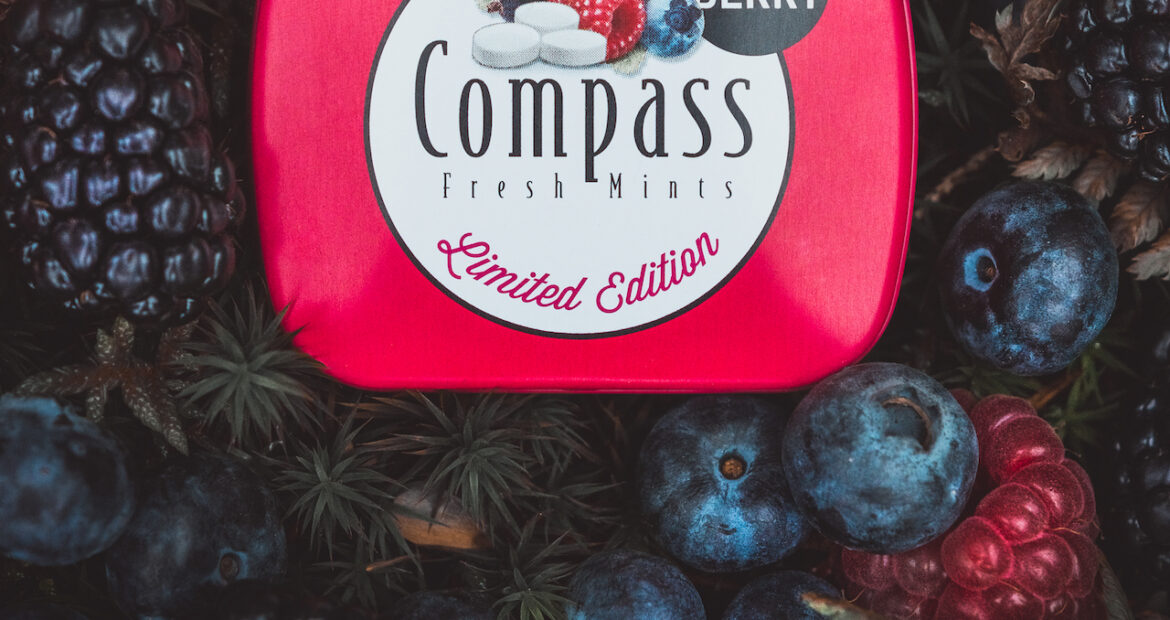 The "Berry-Brothers" in a box
Raspberries, blackberries and blueberries are fruits that almost everyone likes, right? It's for a very good reason that "Wildberry", a mix of exactly these three berries, is also one of our favorite "Compass Mints" varieties.
Raspberries contain important nutrients such as provitamin A, B vitamins, vitamin C, iron and folic acid. They protect our body cells, can prevent diabetes and various heart diseases and even lower the risk of cancer.
The raspberry's brother, the blackberry, is also impressive. The content of provitamin A in blackberries is one of the highest among the berry fruits. Our body converts this into vitamin A, which is important for the visual process. Blackberries are also high in vitamins C and E, as well as B vitamins.
But also, the blueberry can be seen as a superfood. Because it is a real vitamin bomb. In addition to anthocyanins, vitamins and minerals, special tannins make blueberries particularly healthy. The tannins work against digestive problems, inhibit the reproduction of bacteria and accelerate the healing of inflammation of the mucous membranes.
Berries not only taste delicious, but they are also extremely healthy. This is exactly why a mix of berries could not be missing from our varieties.