Compass Mints set an example for more sustainability
8. July 2021
2022-05-24 10:50
Compass Mints set an example for more sustainability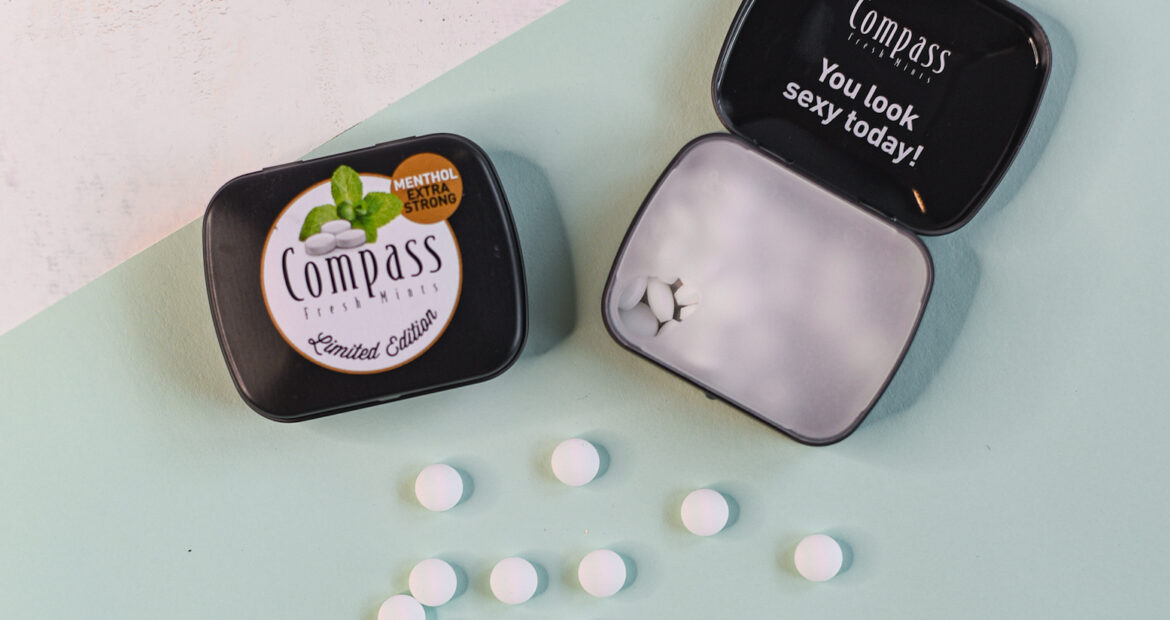 Compass Mints set an example for more sustainability
By now we probably know that sooner rather than later we all have to make our everyday lives more sustainable and environmentally friendly. The trend is going towards more mindfulness for our planet. At Powermints we have already been dealing with this topic for some time now.
Our products consist of natural ingredients, of which we always want to know exactly where they come from. We choose our raw materials with the greatest care and insist that they are not genetically modified in the manufacture of our mint pastilles. We also pay attention to more sustainability in the packaging, which is why our Compass Mints have been available in a stylish metal box that can be used again and again.
With a few relatively simple steps, each and every one of us can make everyday life more environmentally friendly.
– Replacing disposables with reusables
You can easily start drinking your morning coffee from a reusable ToGo mug or use a refillable drinking bottle for your water instead of buying plastic bottles.
– Buy plasticfree
When shopping, it's best to take your own bags, nets or containers from home with you. This makes it easier for you to buy your groceries unpacked and you can easily do without plastic bags in the supermarket.
– DIY & Upcycling
With just a few simple steps, you can make soaps or detergents yourself. This not only saves packaging, but mostly also money.
If we all start taking small steps to take better care of the environment, we can achieve something really big together.
Your Powermints Team